Karnataka...


This is the information we have gathered from our treks and treks by our friends. We have tried to put the list in a order by dividing the places into regions like Coastal Karnataka, Western Ghats, Southern parts and likewise. Choose a region and go to place of your interest. Most of the things are yet to be penned, or photos to be scanned. Keep visiting for more and more of this never ending story.
The Western Ghats is a paradise for trekkers with numerous water falls and rocky mountains, national parks. This provides the inspiration for any nature lover. Starting from the southern most parts of the Sahyadri hills in North Kanara to the sholas of the Coorg this belt of the forest has everything.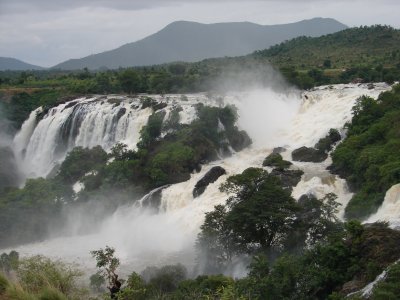 Apart from these places Karnataka also has many other places of interest. Let it be rock climber or a bird watcher. Places like Ram Nagar, Turahalli, Rangana tittu, Kokkare Bellur with places like HaLeBeedu, Belur, Shravana Belagola, Mysore, Badami, Bijapur are among the most traveled places.
Karnataka is a beautiful piece of land which has almost all sort of vegetation from dry barren land to lush green forests. This state in southern part o

f

India has the Western Ghats as its soul for the flora, fauna and energy. There are many beautiful places like Mullaina Giri which is the second highest peak in southern India and highest in Karnataka.


Suggestions about the site can be sent to this address tellus_at_dreamroutes.org

And please contribute and share your knowledge with us and everyone in the fraternity.